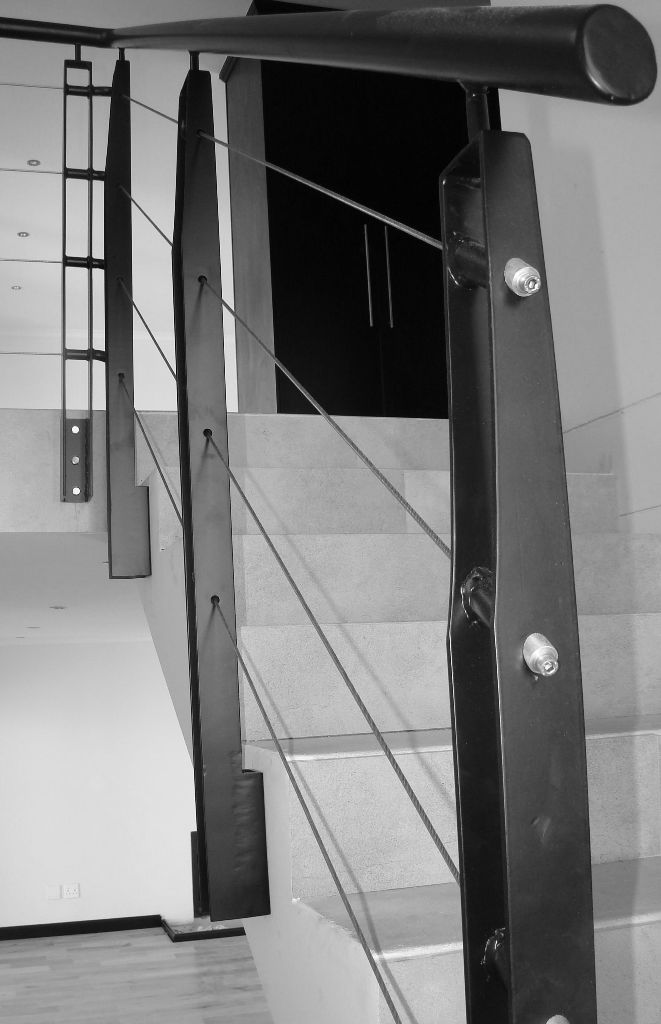 Metal Creations was originally founded in 2001 with the intention of offering field services, however, it was soon realized that there was a more definite need for experienced artisans to offer good quality services, by diversifying the applications of mild steel and taking it to new heights, with attention to detail and precision being a key factor.
It was then, that the main application of gate, fence and balustrade manufacture was borne and Metal Creations has been in successful operation in the Helderberg basin (Strand/Somerset West/Gordon's Bay) and surrounding areas, as well as Cape Town, the Boland and Winelands regions, the Overberg, and as far as Johannesburg, since 2003.
From humble beginnings and working closely with fellow artisans and family members, Metal Creations grew from strength to strength and now boasts a large portfolio stemming from the smallest burglar bar commision to large construction and development sites.
An esteemed and growing reputation has been built over the years and is confirmed by various associations and completed commissions with HOME Magazine, Guesthouses and the likes of well known business icons in and around the Helderberg, as well as larger developers & contractors such as Gaussian Construction, S & T Renovations, Solid Construction and Ramos & Francis Developments.
The owner and staff regularly attend courses and seminars on the various materials and products used, i.e. metals, security, automation and such, so as to keep abreast of all new and modern developments, and therefore have an active and growing participation in all aspects of the industry.Metal Creations stands for quality and high professional standards. We are committed to indispensable service delivery, offering cost effective products with guarantees and after sale service assurance.