Automation includes the automated products required to gain easy and convenient access to an entrance/exit – these include but are not limited to loop detectors and tracks for gates, sliding and swing gate motors and garage door motors, intercoms, cameras and telecommunications, as well as various types of locks on pedestrian gates and entrances, which enhance your access control.
All sliding and swing gates that are motorized require motors and/or linear arms, and to a greater extent rotery arms.
Remotes with 1-6 buttons are included together with the programming and wiring of the transmitters and receivers, as well as any alternative wire setup required, i.e. telecommunications or intercoms. Setup and maintenance herein is completed, and the 1-year factory guarantee on the products ensures after sales assurance should you experience any external problems with your motor and addition.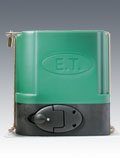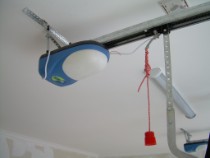 For larger businesses and predominantly housing complexes, we can implement telephone provider and/other service provider multi unit entry security log in systems, intercoms and such with 1-100 or more users etc., which allows the freedom of communication between the gate station and residents over the preferred/chosen networks.
We do not outsource any of the above services, instead we have skilled technicians who perform all the necessary operations to complete your gate and automation assembly. Our trained technicians perform all the necessary operations to complete your gate and automation assembly simultaneously which cuts out an additional contractor when building a security feature.
Our services include supply, programming, repair, maintenance and servicing of all products and accessories.
Metal Creations predominantly makes use of Centurion and ET motors and accessories and has direct access to the brand providers should you experience any difficulties with your card, battery, motor and such post installation.